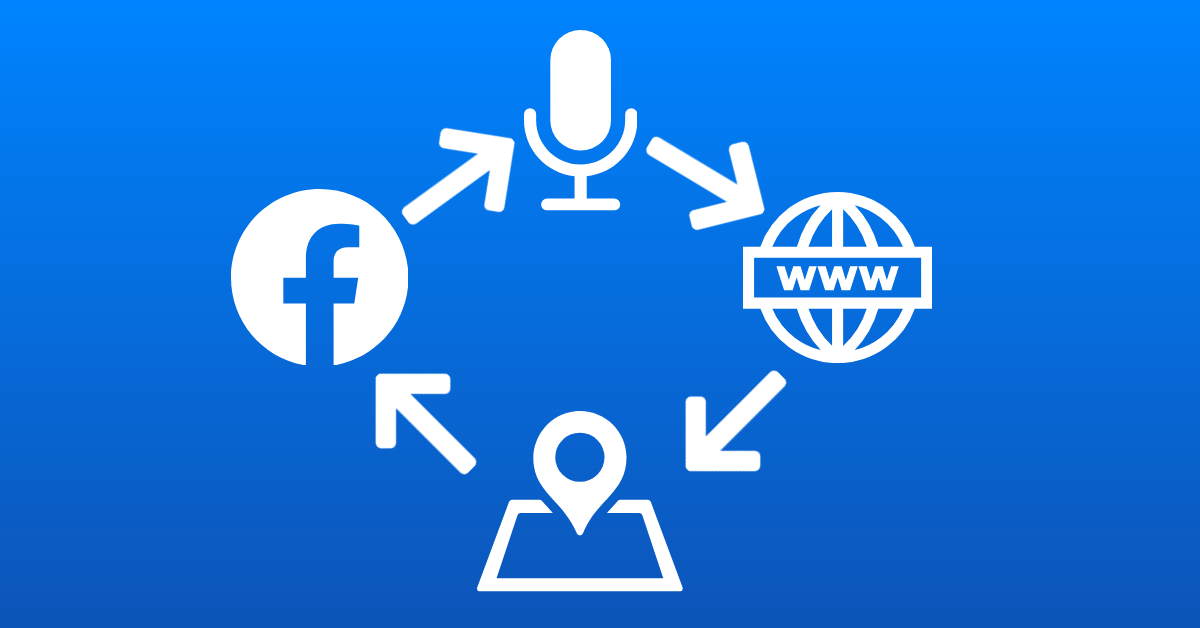 There's a thread that ties everything we do together that sadly many radio stations continue to miss even now, years in to having access to all of these additional platforms. That thread is the key to growing a massive total audience that's monetizable in multiple ways, including some that are quietly growing in the shadows as we speak. All we have to do is keep listeners in house a little longer by using each of our platforms to strategically drive traffic to the others with a HEAVY focus on the ones we own outright. It sounds simple of course, but there's obviously a lot that goes into it. Here are a few tweaks stations can make to do a better job keeping listeners in-house. 
Everything starts on-air. If we're not providing mass appeal programming and compelling content between the songs, we can throw as many resources as we want at all of the other platforms and only receive minimal, short-term gains. In my experience, many of the on-air personalities that struggle to create digital content, do so because they're not really creating any on-air content worthy of expanding into digital content. Truly great on-air content creators have multiple things per day they could blog about on the website, share to social, podcast about or create a video for (It's just a matter of narrowing it down to which ones are most likely to be clickable/shareable.) Also, more broadly, on-air promos, imaging and live mentions promoting the station website/social feeds should be focused on explaining the listener benefit of visiting/following each platform. Similar to generic on-air teases, generically saying "Follow us on social" with no concise explanation of why they should, isn't going to be very effective. 
Manning the websites and social feeds. If we want listeners to spend more time on our digital platforms, those platforms need to become THE hub for anything specific to our format along with anything local our listeners might be interested in. Doing that with a short staff requires a team effort, which is why I always say digital content creation is a team sport and should never be left to just one person on staff. The most efficient way to do this in my opinion is to delegate and schedule it to where someone on staff is responsible for manning the website and social feeds at all times so they can put together and post a blog/article (A paragraph or two and it doesn't have to be Pulitzer worthy, just containing the pertinent details). That way anything breaking that's shared is coming from our site instead of redirecting people to others. IE, music stations should never send their listeners to CNN or Rolling Stone to read about a major music related event (Top artist dying, getting married, major band breaking up, etc). The same goes for on-air content breaks, if we're talking about something on air and sending them somewhere to get more info or see a video that explains it, that on-air personality (or a show producer) should have that content scheduled to already be on the station website and shared to social when they talk about it. That of course requires working further in advance, but on-air talent should be doing that anyway. 
On-site events are a great opportunity to capture tons of content we can use on air (testimonials for imaging, drops for upcoming content breaks or contests) and online/social (Pics and videos). But, just like how we coach talent to consistently direct them on-air, listeners on-site should be clearly directed on how we want them to engage/interact with us. Some examples include selfie stations that tell them where/how to share it and what they get for doing so and maybe even the additional prize they could get if its featured on our website, media walls with station/sponsor logos that listeners are encouraged to record videos/reels/stories in front of, or liner booths for them to record imaging audio in (With written liners that also encourage ad-libbing) or full-on listener takeover hours (Email me for a sample script I've used). 
What do you think? What things have you done to successfully keep listeners in-house just a little longer than they originally intended? Comment below or email me at Andy@RadioStationConsultant.com.