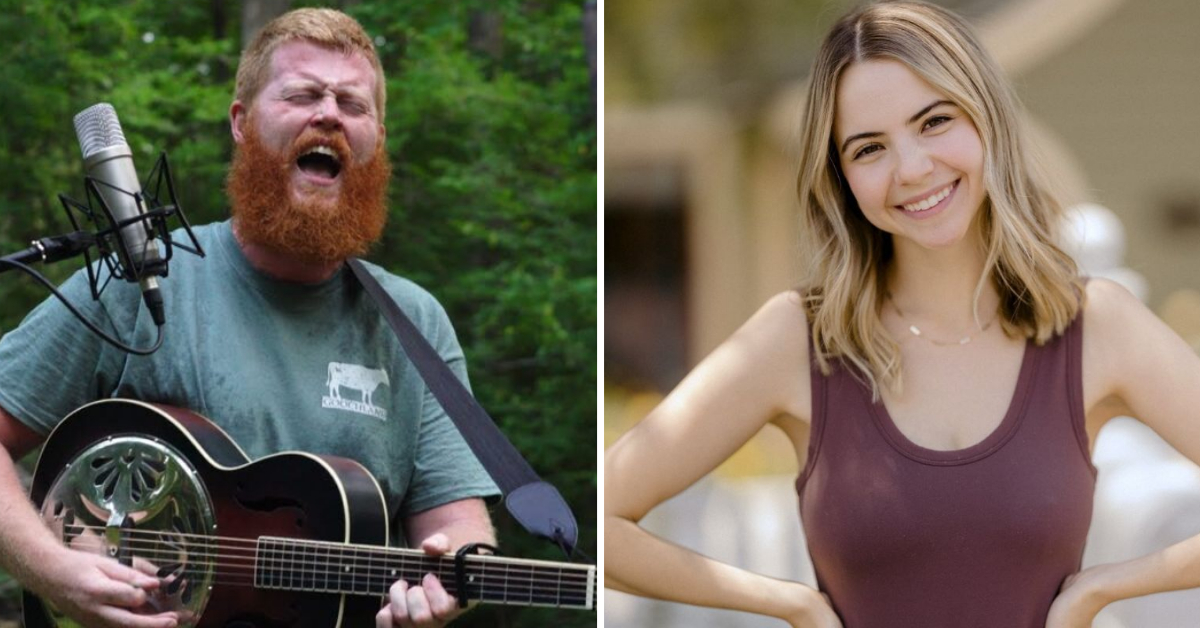 Ask anyone who's ever gone viral how they did it and they'll give you some version of the same answer. Essentially, they'll say that there's no formula for it. Just trial and error to see what works and starts to get traction and then doing more of that and less of the things that don't work. Although that answer can be a little maddening to content creators trying to break through, it is an honest one. Because even though there may be somewhat of a formula to it. That formula varies wildly depending on the person. So, not unlike figuring out an off-air process that works for us to prepare a radio show each day, determining which ingredients and the measurements of each for the recipe that will make us become a viral sensation is unique to each person. That being said, there are lessons we can learn from other people who have recently gone viral. Here are two drastically different examples, starting with one who literally blew up last week.
Oliver Anthony grabbed his guitar and a microphone, set up a camera on his farm in front of a hunting blind and his dogs, and recorded a song that made him famous in literally a few days. In one week "Rich Men North of Richmond" got nearly 34 million plays between Spotify and YouTube, that's twice as much as the number two song in country, Morgan Wallen's "Last Night" did over the same period of time. Which is why we recommended to our country clients to add the song immediately. But, it's also enough to put him in the top 5 off all genres competing with songs from the world's biggest stars in music (and tunes from the Barbie movie). How did Oliver do that? He checks some of the normal boxes, he's got a unique voice, the song is well written and has a catchy melody. It also doesn't hurt that Joe Rogan shared it. But, mainly it's the passion and emotion he sings with that allowed him to instantly strike a chord with the audience. Yes, it's a protest song and the second verse is a bit polarizing. But, even if you don't agree with what he's saying, it's pretty clear that he believes it. The stripped-down production allowed that authenticity to come through clearly and that is likely what millions of people are connecting with. There's a lot of lessons for radio in here. First and foremost, following the data and adding songs that blow up like this immediately in appropriate formats (even if they sound unlike anything else we're playing). Second, not being afraid to push the envelope and talk about edgier topics (provided we know our audience, a lesson one prominent brand learned recently). Third, this is one of the kinds of digital content music stations can and should create by working with artists that can sign off on the video sync rights. Finally, we need to stop over-producing audio and burying good content and messaging behind too many zips, zings, effects and loud beds.
Another recent example is Bobbi Althoff. A few months ago she was a fairly popular mom-influencer on TikTok with a couple hundred thousand followers. Bobbi decided to start a podcast, dubbed 'The Really Good Podcast' and to host it in her deadpan style that works well for her on TikTok. Bobbie began by interviewing rapper Funny Marco at her house in California and that got a few million views and landed her on Drake's radar. He flew her to where he was recording and Bobbie interviewed him in bed. Clips of that went viral fast on TikTok racking up millions of views overnight and then the long-form version did the same on YouTube. Why did it work? Mainly because it's funny and interesting to see someone interview a major celebrity for an hour, and stay committed throughout to that 'character' with a VERY awkward and droll interview style, who doesn't know much about her guests. That's no easy task. Stephen Colbert did it with his 'Colbert Report' interviews on Comedy Central from 2005 to 2014 and Zac Galifianakis does it in his popular 'Between Two Ferns' interviews. But, both of those guys' interviews only last a few minutes. Doing full hour-long, one-on-one interviews in character takes a lot of talent and guts. Fans of Drake, and there are LOTS of them, have never seen him in an interview like that before. Side note, they are either feuding or in the process of a publicity stunt right now because she's pulled down the Drake episode. What lessons can radio learn from Bobbie? Take chances, don't be afraid to fail and look stupid and also cater our content to the platform it's on instead of just copying and pasting it from one platform to another. That, and hire more young people, identify employee's strengths and encourage those strengths while giving them the tools to create all kinds of creative content.
What do you think? What take do you have on these two, or any other, recent viral sensations and what viral success stories have you our someone on your team created in the past? Comment below or email me at Andy@RadioStationConsultant.com.